Steel beams appear to disintegrate into steel dust.
Source
From the ZDF HISTORY "BBC documentary" about World Trade Center 7 (WTC7):
A solid Wheatchex
liquifies?
The Metal fumes as it disintegrates.
It looses shape
becomes soft, splits into parts
The substance is lost?
Please see for yourself.
With "Media Player Classic" video player you can step frame by frame:
http://www.free-codecs.com/Media_Player_Classic_download.htm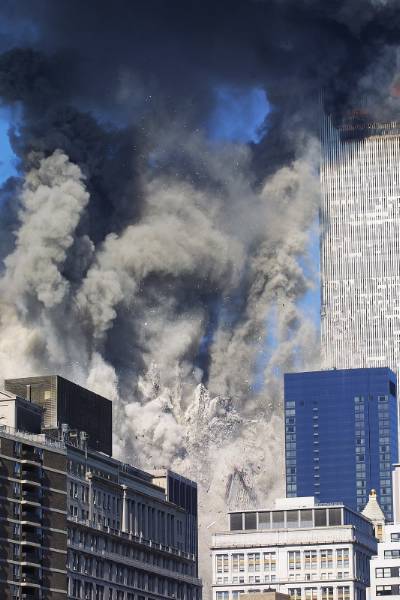 The building appears to be dissolving into powder. We don't we see any solid parts of a falling building, here.

WHERE DID THE BUILDING GO?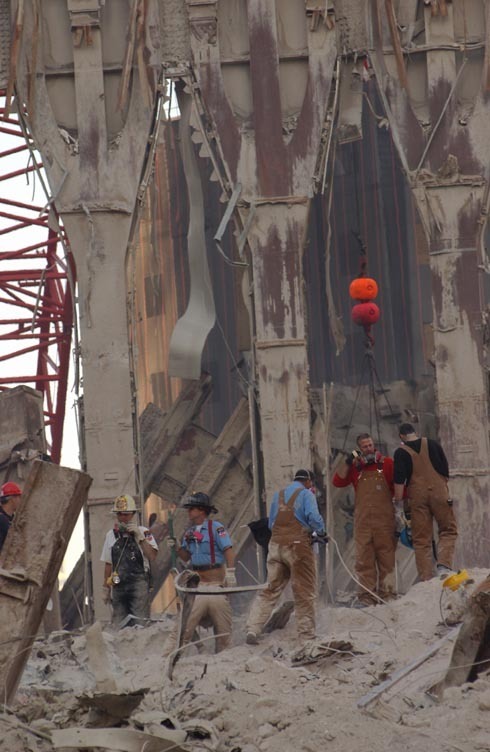 GZ workers walk in thick dust atop the rubble pile, hardly higher than the lobby level.

http://drjudywood.com/articles/DEW/StarWarsBeam3.html

NEW 14 August 2008! Download high-quality version of
September Clues
!
MUST SEE:
only holograms can do that!
Prepositioned explosive charges go off inside the building.
How the gash was created (WTC1, first "impact")